Pride Beyond June: Building a Diverse and Inclusive Workplace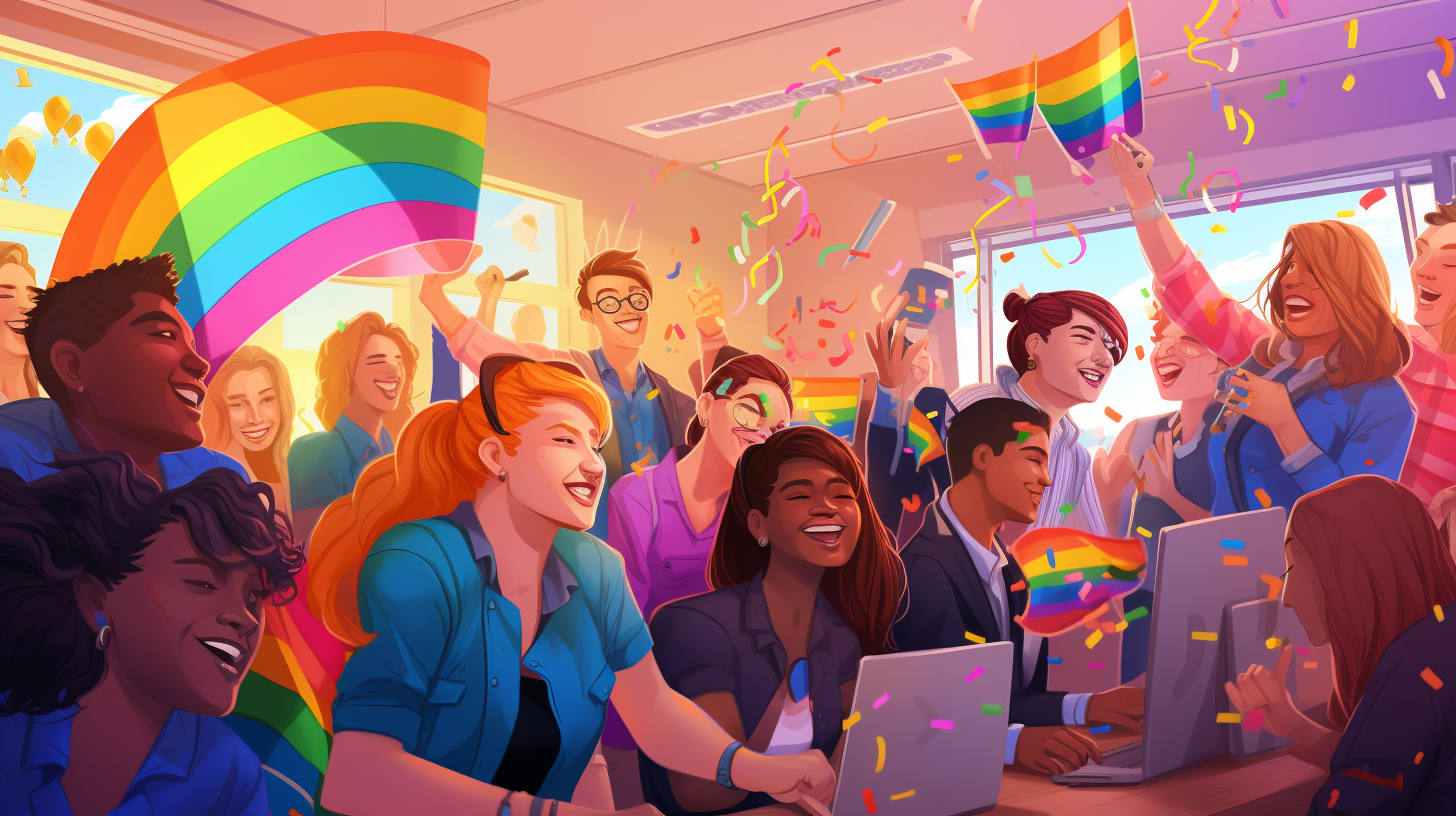 Creating a work culture that promotes inclusion is an ongoing process. While symbolic gestures and performative actions—rainbow washing—may seem supportive, they often fall short of addressing the deeper issues faced by the LGBTQ+ community. This Pride Month gives us yet another opportunity to reflect on what true inclusion means in the workplace.
What Is Inclusion?
True inclusion in the workplace is about creating an environment where all employees, regardless of their race, gender, sexual orientation, age, disability, or any other characteristic, feel accepted, valued, and empowered to be their whole selves. It means actively challenging biases, promoting equality, and providing equitable opportunities for growth and advancement.
What Does Non-Inclusion Look Like?
In some work environments, LGBTQ+ employees face challenges that hinder their ability to fully thrive. These challenges include discrimination, bias, stereotyping, lack of representation, exclusion from social circles, and limited access to resources and opportunities. As a result, employees may experience feelings of isolation, increased stress, and reduced job satisfaction, all of which can have a detrimental impact on their mental health and overall well-being.
Why Does Inclusion Matter?
Creating a diverse and inclusive workplace benefits both employees and organizations in numerous ways.
When employees feel accepted, they experience higher levels of job satisfaction, mental well-being, and overall happiness.
Inclusive work environments foster diverse perspectives, ideas, and approaches, leading to enhanced creativity, innovation, problem-solving, and decision-making.
Organizations that prioritize inclusivity become magnets for diverse talent, as individuals seek out workplaces where they can thrive without discrimination or bias.
Inclusive cultures promote collaboration, trust, and cooperation among employees from different backgrounds, fostering stronger teams and improved collaboration.
Inclusion at the workplace is an essential aspect of human rights.
How to Create a Diverse and Inclusive Workplace?
Creating an inclusive work environment goes beyond checking boxes or meeting diversity quotas. It requires organizations to engage in introspection and make structural changes that address systemic barriers and inequalities.
Here are some ways in which organizations can create an inclusive culture:
Develop Inclusive Policies
Establish clear policies that explicitly prohibit discrimination based on sexual orientation and gender identity. These policies should outline the organization's commitment to inclusion and provide guidelines for addressing complaints or incidents of discrimination. Regularly review and update these policies to ensure they reflect evolving best practices.
Implement Diversity Training
Offer diversity and inclusion training programs to all employees, emphasizing LGBTQ+ awareness, cultural competency, and the importance of respectful communication. This training can help cultivate empathy, promote understanding of different identities, and reduce bias within the workplace.
Create Safe Spaces
Designate safe spaces within the workplace where LGBTQ+ employees can feel comfortable being themselves and expressing their identities without fear of judgment or discrimination. These spaces can be physical areas or virtual platforms where individuals can connect, share experiences, and find support.
Engage Leadership and Management
Engage leadership and management to actively support and promote a culture of inclusivity. Leaders should model inclusive behaviors, advocate for LGBTQ+ rights, and ensure that all employees are treated with respect and dignity. Encourage leaders to publicly express their commitment to LGBTQ+ inclusion, both internally and externally.
Cultivate a Culture of Listening
Actively listen to the experiences, perspectives, and concerns of LGBTQ+ employees. Create opportunities for open and honest dialogue, such as employee surveys or feedback sessions. Ensure that feedback is taken seriously and acted upon to drive meaningful change.
Ensure Diverse Representation
Actively work towards diverse representation at all levels of the organization, including leadership positions. Strive for LGBTQ+ representation on boards, in executive teams, and decision-making roles. This demonstrates a commitment to equality and sends a strong message of inclusion to both employees and external stakeholders.
Conclusion
Pride Month serves as a reminder of the importance of fostering inclusion in the workplace, but the commitment should extend beyond this designated month. By creating true inclusion, we can take meaningful steps towards fostering a work environment that is truly accepting and supportive for everyone.
Happy Pride Month!